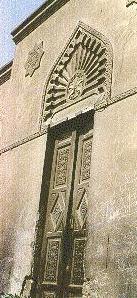 About
The cemetery is one of the oldest in the world. When first used in the 9th century it was in the desert on the outskirts of Cairo. From the mid part of the 20th century and with the diminishing number of Jews in Cairo, the cemetery has been neglected, plundered and with hardly any tombstone in their original state. Carmen Weinstein, the recently deceased (2013) President of the Cairo Community made a gargantuan effort in trying to protect and secure the cemetery.
In 2000 the digitisation project of the legible graves was undertaken under the direction of Aaron Kiviat.
Today (2014) the cemetery is in dire need of protection. Plans are being considered to build an enclosure and have permanent security.
This web implementation of the Bassatine digitisation project was organised by Roger Bilboul of the Nebidaniel Association and designed and built by Miles Doubleday